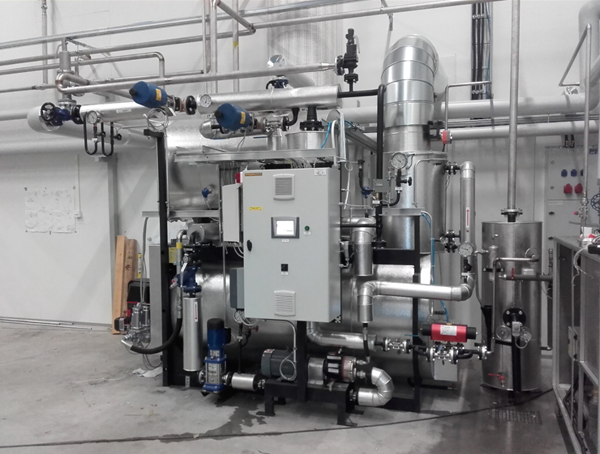 "STEAMRATOR" - the most ideal heating solution for you
STEAMRATOR steam generators supplied by our company are among the best heating options. We provide fully automated systems ranging in power from 0.18 to 3.5 MW. The steam generator module is delivered fully assembled, tested, and ready for installation in the existing boiler room. It is possible to install it outdoors and in specially prepared, thermally insulated steel containers.
MAIN BENEFITS:
Depending on the selected model, the steam output range is 300 – 3000 kg/h.
Can be connected to an alarm or control panel.
Quick on and off saves energy.
Supply water pump speed control.
Steam output can be adjusted as needed.
Protective equipment and devices.
Equipped with a steam dryer.
Automated control.
Easy to use.